IF YOU ARE EXPERIENCING AN EMERGENCY, PLEASE DIAL 911!
#FFFFFF
On behalf of the men and women of the Washington County Sheriff's Office, I would like to welcome you to our website.  I hope that you find the contents informative and useful.  As your Washington County Sheriff it is my firm commitment to be responsive to the needs of the community we serve by protecting and enhancing the quality of life in our community, enforcing the law, preserving the peace, preventing crime, and providing educational information while still protecting the constitutional rights of those we serve.
We have created the Washington County Sheriff Office website to be easily accessible and user-friendly in an effort to bring our government services closer to the public.
The Washington County Sheriff Office has been an active partner with our community in many different ways.  If while reviewing this website you have any questions or comments concerning any component of the Sheriff's Office please feel free to contact us with the given contact information provided at the bottom of the page or in the 'Contact Us' tab on the left side of our webpage. It is important to us that you provide your input on the services we are providing to our community.
Sheriff Jon Stivers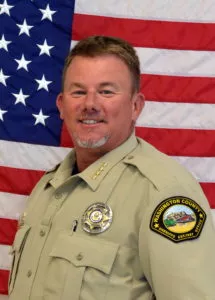 #FFFFFF
Professionalism, Respect, Integrity, Dignity & Excellence.